Discover the new Ideas of Order Podcast with Jeremiah Brent!
Listen Now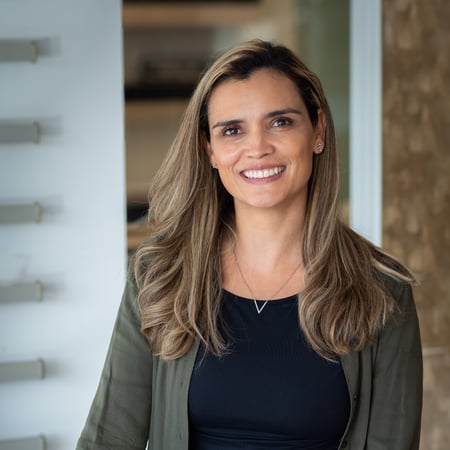 Angela Corredor
Design Consultant
Living in different parts of the world in places like South America, Israel and England has given me a unique perspective in culture and design. Over the years, it has been a source of inspiration with many of my projects. I earned my BA of Interior Design in London where, afterwards, I worked for a firm that designed residential and commercial projects, particularly hotels. When I moved to Canada, I was drawn to California Closets because of the company's honesty, transparency and high-quality products. I have always loved interior spaces -- especially the diversity of hotels and restaurants, which is what inspired me to study interior design. As a detail-oriented person, I enjoy seeing things organized and neat. Being able to create functional and fun spaces is my favourite part of working with clients. In my spare time, I like to search for special pieces of furniture to refinish and keep on display in my home.
Angela Corredor's Portfolio
Here's a collection of photos showing Angela's favourite projects to help you get inspired.
California Closets Reviews - Angela Corredor
I am delighted with California Closets. I have had two closets and a pantry cupboard designed and installed by them. Angela, my designer, is truly gifted, and she understood what I had in mind and worked with me to refine it to the colour and price that suited me. The installers were equally talented and polite. I won't go anywhere else. I highly recommend them. It's the best decision I made!

From the visit to the showroom in Burnaby through the design stage with Angela Corredor, to the delivery and build stage at home with your two technicians, it was well orchestrated and a pleasure doing business with California Closets. If ever we need more units, you will definitely be at the top of the list. I have no hesitation in telling others of your work.