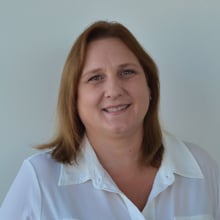 Cheryl Adams
Design Consultant
I was introduced to California Closets 23 years ago. At the time I had recently graduated in Interior Design and was working in residential and commercial design. I had my first California experience while at a client's home and was completely taken in by the process. The following week I found an add the paper for Design Consultants (it was just meant for me – right?) Here I am 23 years and 12,000 plus spaces later and still loving what I do every single day. I feel so lucky to do what I love and it makes me more than happy to hear a client say "This is life changing". I look forward to working towards designs that are not only unique, functional and aesthetic but also have an impact on your daily well being.
Cheryl Adams's Portfolio
I'm committed to listening, collaborating, and working with you to design a custom solution that will optimize any space in your home. Here's a collection of some of my favourite projects to help you get inspired.
California Closets Reviews - Cheryl Adams
Excellent service, very professional, the quality of the materials is superb.