Discover the new Ideas of Order Podcast with Jeremiah Brent!
Listen Now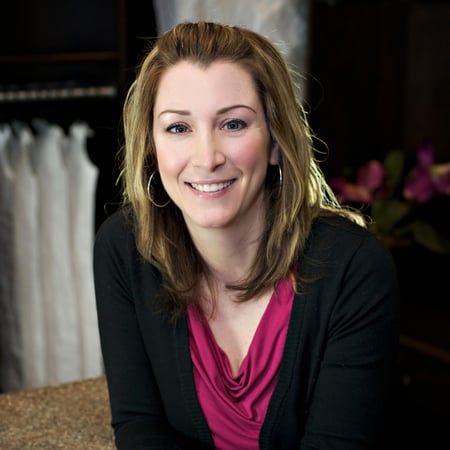 Danielle LaPointe
Design Consultant
A fascination for all things organized, an art education from Emily Carr College of Art & Design and a diploma of Interior Decorating, plus a sincere interest in people makes being a Design Consultant with California Closet my dream career. Not only do I get to create a functional and beautiful space which allows me to use my talents and education but the best part of all is meeting some truly wonderful and interesting people. One of my strengths is the ability to genuinely listen to your needs and wants and then work together with you to create the perfect space. The process is very much an enjoyable collaboration which fulfills my need to engage with my clients and your need for being involved in the design decisions.  Having renovated my own home I know how stressful changing even one closet can be.Because of this firsthand knowledge, desire for harmony, and my true belief that being organized creates a sense of well-being it is my inherent nature to help people change their lives one space at a time. I look forward to meeting you!
Danielle LaPointe's Portfolio
Here's a collection of photos showing Danielle's favourite projects to help you get inspired.
California Closets Reviews - Danielle LaPointe
I have had many projects carried out by California Closets in my home over the years, always designed by the amazing and talented Danielle. The projects have made my home so much more comfortable and livable and the staff, including the designer, the schedulers, and the installers, have been, without exception, very professional, skilled and personable and always do a first-class job. The latest project, for a disabled relative living in a group home, was done with such skill and caring and has made such a difference to that relative. Thank you to the folks at California Closets. You are the best!

Every step of the process was professional and well-executed yet also friendly and enjoyable. Danielle helped us design better closets than we had envisioned and the final products look fantastic. This was our second time working with California Closets, and it won't be our last.

Our design consultant, Danielle La Pointe was terrific and our installers were top notch. Overall, the service from start to finish was amazing and we are extremely happy with the finished product.