Discover the new Ideas of Order Podcast with Jeremiah Brent!
Listen Now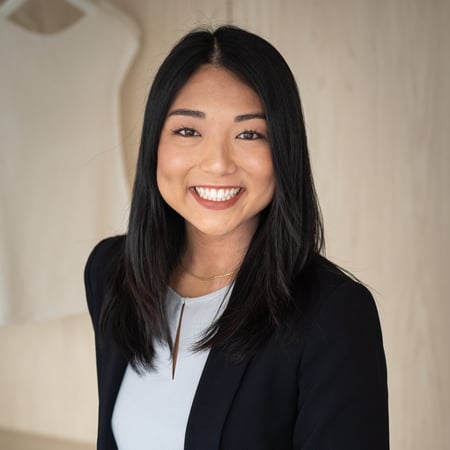 Emily Nakajima
Design Consultant
When a space is well-designed, organized, and functional, it can make you feel refreshed. Nothing is more frustrating than a messy, poorly designed space. That's what first interested me in interior design. I have also always loved puzzles and had great spatial awareness, which made working in interior design a great fit for me. I love California Closets for being an honest and transparent company with a very supportive, welcoming community. I appreciate how everyone is so open to sharing ideas. Everyone here works together to best serve our customers and functions as a team. I've always been passionate about helping people. My favourite part of working with clients is being able to connect with and learn about them before finding solutions that fit their lifestyles. People spend so much time in their homes these days, and it's important that they feel comfortable in them. Nothing is more rewarding than seeing a customer's face light up when they see our collaborative design come to life.
California Closets Reviews - Emily Nakajima
We had the pleasure of working with design consultant, Emily Nakajima. She was amazing. From the initial reach out, her communication was prompt and professional. When she came to do the design consult, she was extremely knowledgeable, listened, and offered great solutions. The install scheduling process was on time. Emily then followed up afterwards to ensure everything was to our satisfaction. Top notch service and above and beyond! We are very happy with our results and hope to work with Emily and the team again soon!

I had an amazing experience with California Closets. Our designer, Emily, really created a closet that fits our needs in a small space. We had other companies come to give consultations but no one spent the time like California Closets. Great experience.

We LOVE our new walk-in closet and laundry room. Emily was extremely patient and helpful as we went back and forth with ideas. Worth every penny and looks absolutely gorgeous.