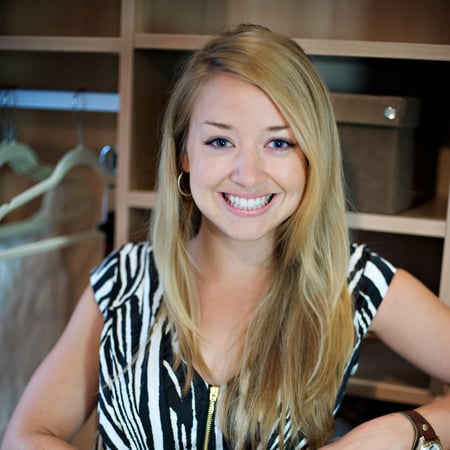 Emma Beaty
Designer
Emma has been with California Closets for four years and brings unmatched enthusiasm and creativity to the business. Emma's educational background is heavily focused in design and space planning. Her time at UVIC, BCIT and VCC have provided her with excellent portfolios in both graphic and interior design. Emma loves working with people and thoroughly enjoys bringing value to her client's homes through designing beautiful custom storage systems. She is thrilled to have found the career of her dreams at California Closets.
Emma Beaty's Portfolio
I'm committed to listening, collaborating, and working with you to design a custom solution that will optimize any space in your home. Here's a collection of some of my favourite projects to help you get inspired.
California Closets Reviews - Emma Beaty
Emma was excellent ¬- professional, competent, and provided great direction and ideas. The install guys were great as well - tidy, efficient, professional. They did a beautiful install.

Having designer Emma Beaty plan out our remaining closets was a bonus. She was instrumental in doing our first few closets, so it was only natural that she do the remaining ones. The installers, Ashley and Mike were great - so professional, clean, neat and tidy. Can't thank California Closets enough - only wish I had more for them to do.

We are very happy with the installation. Emma, the designer, provided valuable insight into how to organize the new closet space. Darcy and Puria, the installation team, were pleasant and very professional. They didn't hesitate to answer any questions while completing their job. Overall, a satisfying and clean-cut installation. Thank you!