Learn more about our TouchLessService™.
Read More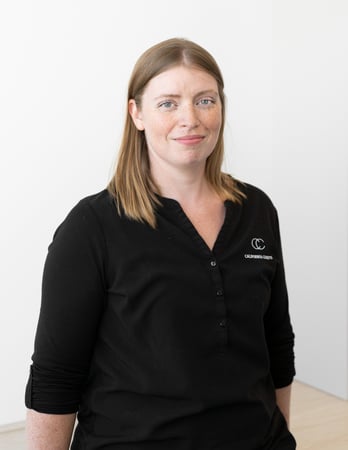 Heather Mathiesen
Design Consultant
I am very proud to work with California Closets, a forward-thinking and innovative industry leader. While working with California Closets, I have had the opportunity to hone my design knowledge in both commercial and residential spaces. Whether you are a developer for a condo complex or a homeowner wanting to improve functionality to maximize the hidden value of your space, the California Closets experience will exceed your expectations. We start our process with a complimentary in-home design consultation. During our meeting, I take the time to listen to my clients' vision and needs for their project, applying my design expertise, their preferred aesthetic, and utilizing our trend setting and ecofriendly products to complete their vision. After installation, our customer service continues with our lifetime warranty providing our clients with exceptional service throughout the life of their new California Closets system. In the future, should your needs evolve, we can adjust your system to fit your changing needs. I hope to have the opportunity to work with you to personalize your project, increase functionality and create balance in your home so that you can focus on what matters most!
California Closets Reviews - Heather Mathiesen
We decided to hire California Closets to update our master bedroom closet and the hall closet. This was after already hiring them 4 years ago to redo our pantry in our house. We were very pleased with the outcome of the pantry and we are just as pleased with the final hall closet and master bedroom closet design. We really believe that having the name California Closet on a realtor's description of our home will have added value.

We had our front entry closets and our master bedroom closet done as well. They were prompt, efficient, clean, and respectful of our property. I enjoyed dealing with Heather who helped design the closets that were within our requested budget. The installers adhered to the COVID guidelines, and I was very pleased with the end result. I would highly recommend them.