Discover the new Ideas of Order Podcast with Jeremiah Brent!
Listen Now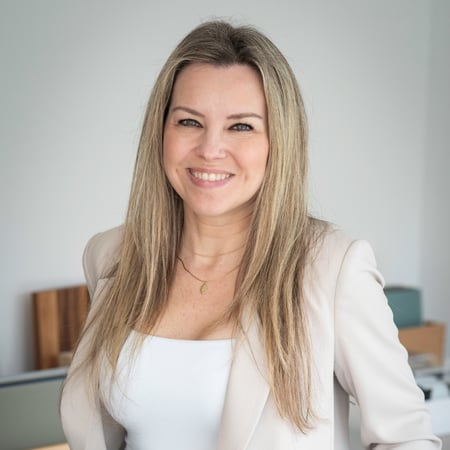 Jamie Lundstrom
Design Consultant
With my varied background and a love for organization, California Closets has become my dream job. I loved the tedious and detailed work of managing busy orthopaedic surgical offices for 13 years. Then starting my DIY and decorating blog grew my passion for all things interior design. It also landed me the opportunity to create a DIY and decorating book when a US publisher reached out to me. It became a #1 Bestseller on Amazon (French Vintage Décor). You know you are destined to do something in the organization field when your passion as a young kid was rearranging your mom's kitchen cabinets! After running my own interior design company, I realized how much I loved to help solve clients design problems, but I found an entire home to be overwhelming and wanted to specialize in one area. Working for California Closets has put all my diverse skill sets to good use. I'm a firm believer in everything having a place in the home (I have never had a junk drawer!). An organized home reduces one's stress level and in turn promotes positive mental health. I'm passionate about creating the space to help you achieve these goals.
Jamie Lundstrom's Portfolio
Here's a collection of photos showing Jamie's favourite projects to help you get inspired.
California Closets Reviews - Jamie Lundstrom
Very happy with the entire experience to design and install custom desk into my condo nook. Jamie Lundstrom provided outstanding service the entire way: listening carefully to my needs, providing helpful design suggestions, and keeping me informed every step of the way through to installation. The CAD software with 3-D rendering was amazing. Tom, who completed the installation also did a terrific job with attention to little details. Way to go team!

Love my new closets! The entire experience was easy and stress-free. On the design side- Jamie had some great ideas to maximize space. Sam was flexible and responsive on scheduling and Narek and his team did a great job on the installation (respectful of my neighbours and very tidy). So happy we had this done!