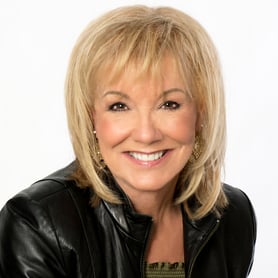 Judy Meade
Design Consultant
I love meeting new people and discussing their individual needs and ideas for their spaces, basically what is working and what isn't. My objective is to design custom storage solutions that will balance space, budget and personal lifestyle by listening and guiding you through the process. With an extensive background in real estate, renovations and interior design, I truly understand the importance of having highly functional yet aesthetically pleasing and organized spaces. It not only adds real value to your home which is in most cases your single biggest investment, but also adds functionality and flair improving your all around living experience. Whether its a simple reach-in closet, practical mudroom or a luxurious Master Walk-in closet with all the extras, I look forward to working with you to look at practical and beautiful design options to get you organized with and take away the stress!
Judy Meade's Portfolio
I'm committed to listening, collaborating, and working with you to design a custom solution that will optimize any space in your home. Here's a collection of some of my favourite projects to help you get inspired.
California Closets Reviews - Judy Meade
Professional presentation by sales rep and extremely fast install done in just a few hours. Very pleased with results.