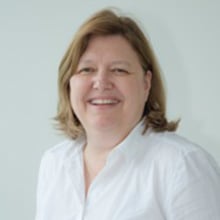 Katrina Menkes
Design Consultant
As an architect looking for new opportunities, working with California Closets is a natural fit. I enjoy the one on one contact with each customer, to fully understand their needs and wants to create something of lasting value. Our home is our precious retreat from the rigors of daily life. Making every project an opportunity to enhance one's home is wonderful while knowing you've had a small part in simplifying and bettering one's life.
Katrina Menkes's Portoflio
I'm committed to listening, collaborating, and working with you to design a custom solution that will optimize any space in your home. Here's a collection of some of my favourite projects to help you get inspired.