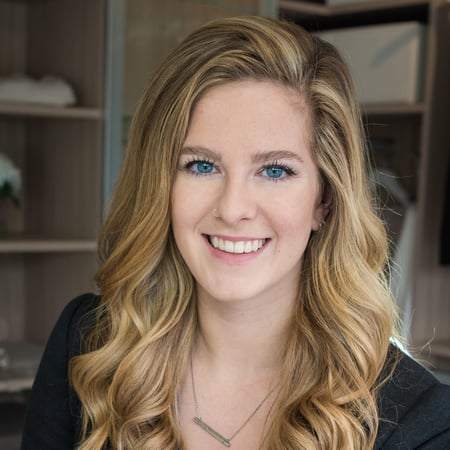 Kayla Wojcik
Designer
My entire career has centered around people, listening to their needs and preferences, and collaborating to produce practical solutions. I use an intuitive and function-based approach to refine my designs particularly focused on my clients' needs, whether it be for the new home owner, busy family, downsizer, and everything in between. Even if you don't know quite what you're looking for, that's okay! I am ready to ask all the right questions to help you build your perfect space, and I guarantee we will have a few laughs and a whole lot of fun along the way
Kayla Wojcik's Portfolio
Here's a collection of photos showing Kayla's favourite projects to help you get inspired.
California Closets Reviews - Kayla Wojcik
This was an exceptionally positive experience. I had quite a lot of work done: two wall beds with surrounding closets and desk space plus a wine bar and some built-in closets. California Closets' staff were incredible, from the design to the installation. My designer, Kayla, was incredible, full of good ideas and recommendations. The men that did the installation were professional, respectful, and I felt so comfortable having them in my home. I have no qualms referring California Closets to anyone!

We were very impressed with everyone we met on the project. The end result is perfect for us. Kayla did an excellent job figuring out what we needed. The California Closets team did a great job of installing. We loved that everything was coordinated and done beautifully for us without us needing to leave home. A special thanks to Kayla.

We're very happy with the work California Closets did for us. Our designer, Kayla, did a great job designing the closet space and the two installers did an excellent job putting it together. We're planning on more work in the not-too-distant future.

Great service, good work and the staff were very accommodating. Kayla was always in touch and made sure the installation went well. I recommend them.

Kayla was awesome! She really understood what I was looking for and presented solutions and ideas that I hadn't thought of. She also helped me see a starting point for the project and how I could easily build on that plan in the future!