Discover the new Ideas of Order Podcast with Jeremiah Brent!
Listen Now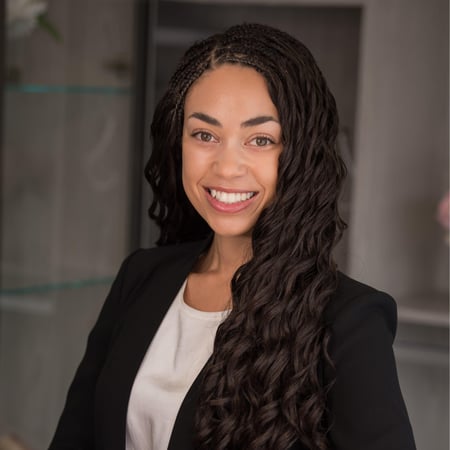 Kendra Wilson
Design Consultant
Growing up in Vancouver, I was raised in a family of artists and designers. There was a great deal of value placed on aesthetics and the physical environment and, as a result, I've always felt very in tune with my surroundings. While studying interior design at BCIT, I was able to take my intuition for design and add a more technical level of understanding. To me, good design means striking the perfect balance between functionality and aesthetics, without sacrificing either. I truly believe that every obstacle is an opportunity and that these challenges often yield the best results. As a Design Consultant for California Closets, I get to combine my passion for good design with a genuine love of working with people. Creating unique and beautiful spaces for my clients allows me to express my creativity and indulge my detailed-oriented nature. The design process can sometimes feel overwhelming – especially when you don't know where to start. My goal is to make the journey as fun and stress-free as possible by collaborating with my clients to bring their ideas to life. Don't have a specific vision in mind? No problem! By asking thoughtful questions and really listening, I can help you come up with the best solution for your space. Looking forward to designing with you!
Kendra Wilson's Portfolio
Here's a collection of photos showing Kendra's favourite projects to help you get inspired.
California Closets Reviews - Kendra Wilson
Kendra and everyone that came to install were top notch, and I couldn't have asked for more. I love the results and California Closets has given me so much more space to keep my small place manageable.

I was extremely pleased with my consultation with Kendra. She was helpful and really heard what I needed and her design plan was perfect. The installation was quick and efficient, and I couldn't be happier with my decision to go with California Closets.

I am very pleased with the installation. Kendra did an excellent job with the design. They were ready and prompt as promised, and the installers were courteous and professional.