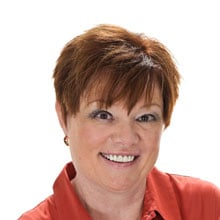 Mickey Janzen
Owner / Designer
My goal as owner of California Closets Windsor is for every customer to walk away feeling like they had a wonderful experience with our team & that we provided a fantastic product, were enjoyable to work with, and we delivered what we promised.When I started my franchise in 2000, with the help of my brother (a 20 year long California Closet owner), I knew I was joining a great company, but I had no idea how satisfying it would be. To date I have designed over 2 million dollars in sales, and have had great pleasure working with many wonderful customers, as well as my great team here in Windsor.We take tremendous pride in meeting and exceeding our customers expectations, which has won our franchise rewards within the system, as well as a 99% overall customer satisfaction rating. At California Closets, we believe that when you simplify your home, you simply your life. My goal when we meet is to listen to your needs and wants and come up with a solution that creates an inner peace for you within that space, and works within your budget.Ever since I was a child, I've always had a need to keep everything clean, tidy, and organized. I've used these skills to help my clients organize their homes and spaces.We believe that the keys to success are designing beautiful, functional solutions for clients, and exceeding their expectations. We think of you as neighbors first and customers second & and treat your homes as if they were our own.I look forward to meeting you and finding out how I can help!
Mickey Janzen's Portfolio
I'm committed to listening, collaborating, and working with you to design a custom solution that will optimize any space in your home. Here's a collection of some of my favourite projects to help you get inspired.