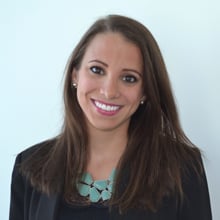 Samantha Renda
Design Consultant
I strive to always create balance between functional design and the personal aesthetic of each client's home. What I enjoy most, is that each day brings new people and a new experience into my life. Learning about each client's home and lifestyle allows me to collaborate with them in creating beautiful and functional design solutions for their space; extremely rewarding. I am very proud to work for an organization that helps people simplify home and life. Looking forward to the opportunity of working with you in designing the perfect solution for your home.
Samantha Renda's Portoflio
I'm committed to listening, collaborating, and working with you to design a custom solution that will optimize any space in your home. Here's a collection of some of my favourite projects to help you get inspired.
California Closets Reviews - Samantha Renda
Very good! The design is great, Sam was very responsive to our needs and thoughts and he had very good ideas. Overall the customer communication was good and clear, and the installation was quick and tidy. We love how the room looks now!