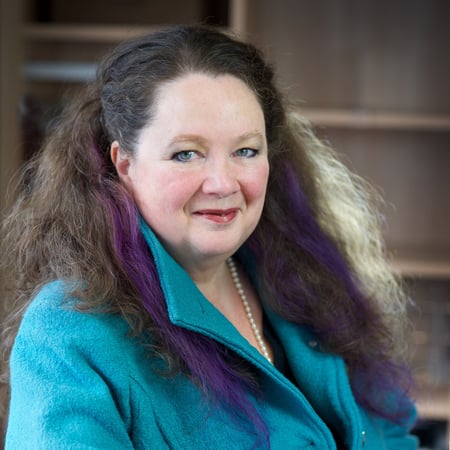 Susanne Parker
Office Personnel & Designer
My background is furniture and home décor. I have worked at Eaton's and Ethan Allen, and as a wholesale representative. I have designed trade show booths and was always rearranging the sales floor at Eaton's. I'm fascinated by how things go together and love to do puzzles. I have found an exciting career with a wonderful company that pays me to do what I love. A home storage problem is very much a puzzle to me. There is that very satisfying & Aha moment when all the pieces click together and, with a little bit of magic, we have a solution that exceeds the client's needs and expectations. What I bring my clients is a genuine interest in people and their project, over 30 years experience in creative problem solving, and enthusiasm for what I do. There is tremendous satisfaction for me in hearing, after an installation, that not only does the solution work, it is more beautiful than my client had imagined.
Susanne Parker's Portfolio
I'm committed to listening, collaborating, and working with you to design a custom solution that will optimize any space in your home. Here's a collection of some of my favourite projects to help you get inspired.