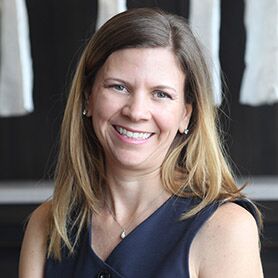 Tatiana Keilman
Sales Lead & Design Consultant
My passion for design allows me to craft functional and beautiful spaces. I am committed and enthusiastic about every project and through great communication, a lot of efforts and consistent attention to details, I build long-lasting relationships with amazing clients. I believe that the best part about designing is the challenge of making each project perfect for each client. I also love the fact that every new project brings me the chance to work with a different space, budget, different needs and decorating style & and I have no restrictions when it comes to that & I like to keep an open mind and respect each client's individuality. I will work closely with you by listening and understanding your needs and wants, measure and analyse your space and through experience and creativity I will bring ideas to life and ensure to create something that is functional, innovative and elegant.
Tatiana Keilman's Portfolio
I'm committed to listening, collaborating, and working with you to design a custom solution that will optimize any space in your home. Here's a collection of some of my favourite projects to help you get inspired.
California Closets Reviews - Tatiana Keilman
Tatiana was amazing!!! We recently moved to our new home; the place was a mess, but that didn't influence Tatiana. She took time to review our home, listened to our storage needs, and reviewed pics of our previous California Closet system. I asked her to recreate the dream system we had; she surpassed it. Tatiana went the extra mile by decreasing my anxiety and stress over where to put our kids' clothes during installation. She went above and beyond. We are extremely happy with the final product!!!

Tatiana was very knowledgeable and helpful and will be a great asset to our team during our renovation!

Tatiana was clear and knowledgeable. We have an unusual space with many angles and dimensions and she reassured us when we came to measure that she will take her time with the designs and maximize the use of the space we have available. It was a relief to have someone with experience measure and map out the space so we know everything will be done properly.

Tatiana has provided us with the most wonderful, warm, and personalized service--she got our style and came up with a perfect solution for a pretty unintuitive space. So excited to see and live with the finished product!

I have had the best experience working with California Closets so far. Every person that I have dealt with, from my designer Tatiana, to Jodi in scheduling, to accounting and installation (Ian and Jeff) were outstanding. Extremely professional staff and a totally beautiful product. Tatiana has gone off hours to answer my questions and Jodi has been extremely responsive with scheduling. Ian took extra time to help me review the plans for a closet I had not yet finalized. I didn't ever feel rushed or pressured.

I really enjoyed working with Tatiana and the team. I'm quite picky and had a specific vision and they were able to make that a reality - working around weird wall dimensions and tons of outlets etc. They were all very professional and helpful!

Tatiana has been great to work with. She is very knowledgeable and efficient. I appreciate her ability to put everything together in a functional way. Julia R, Toronto, On

atiana is awesome! She did an amazing job!

Our at-home consultation with Tatiana was fantastic. She was super informative and worked with us to design a closet and meet our tight timelines. The cost was more expensive than expected, however, we hope it will be worth it in the end!